Things to do
Whale Watching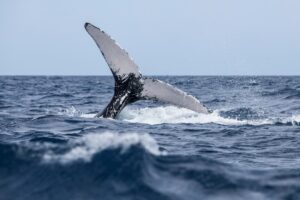 During your stay on Cape Cod, you have to go whale watching. It was rated one of the top five places in the world to see whales!
---
Golf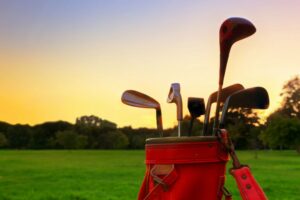 Dennis is the "place to go" to enjoy the best of what Cape Cod has to offer.  Boasting world-class beaches, theater, dining, and two of the finest golf courses on The Cape, why would you go anywhere else?

Dennis Highlands is the perfect start to your golf vacation.  The Highlands tend to be more forgiving off the tee, but don't get too comfortable around the greens as the large rolling terrain requires all of your focus and concentration.  The staff at the Highlands takes great pride in providing all guests with a championship golf course that is always immaculately maintained and customer service that rivals any private facility.

Dennis Pines will flat out test your skill.  The Pines has four sets of tees that can accommodate any golfer, but the Championship tees at 7,029 yards will provide the most accomplished player a true test of golf.  The 10th, 11th & 12th holes are the Cape's version of "Amen Corner", making or breaking a great round.  Since 1965, Dennis Pines has and will continue to be a favorite stop of golfers of all abilities.

Whether you choose to play Dennis Highlands or Dennis Pines, you are in for a delightful day on the links.
---
Biking
With literally hundreds of miles of dedicated bikeways running through forests, marshland, rivers, and coastline, Cape Cod is truly a biker's paradise. Summer and into the fall are perfect times to take advantage of the numerous trail networks scattered throughout this region, and the relatively temperate winter climate allows the truly dedicated to ride throughout the winter. Look up the Cape Cod Rail Trail!
---
Baseball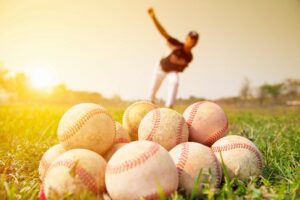 The Cape Cod Baseball League is one of the country's premier amateur baseball leagues featuring today's best college players. During the 2009 season, there were more than 200 CCBL players in Major League Baseball including  Kevin Youkilis (Red Sox), Evan Longoria (Tampa Bay), and Mark Teixeira (New York Yankees). There are ten teams in the league,  the 44 game schedule is played from mid-June-early August at fields throughout the Cape, and admission is free (although donations are appreciated).  Please note the 2020 Summer Season has been cancelled due to covid-19.
---
Old Fashioned Drive-In Movie Theather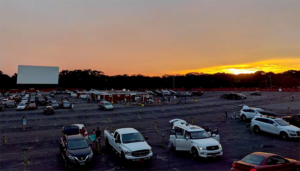 The very last Drive-in on Cape Cod is something of a shrine, preserving a little bit of everything that those old enough to remember do remember about the classic Drive-ins ..likewise, it's a great venue for initiating anyone that hasn't ever experienced a great American Drive-in. The massive 100-foot widescreen at the Wellfleet is one of the largest in New England and has remained lit since the late 50's heyday of American Drive-ins ..for 44 consecutive seasons. There is still a playground and early 60's vintage 18-hole miniature golf on-premise, plus traditional Drive-in speakers for each and every one of the 700 cars that can park here. Wellfleet is open seasonally, from mid-May to mid-October; weekends only early & late in the season; open seven nites from Memorial Day to Labor Day.